Main Content Starts Here, tab to start navigating
Desert Flower Catering | American Caterer in Phoenix, AZ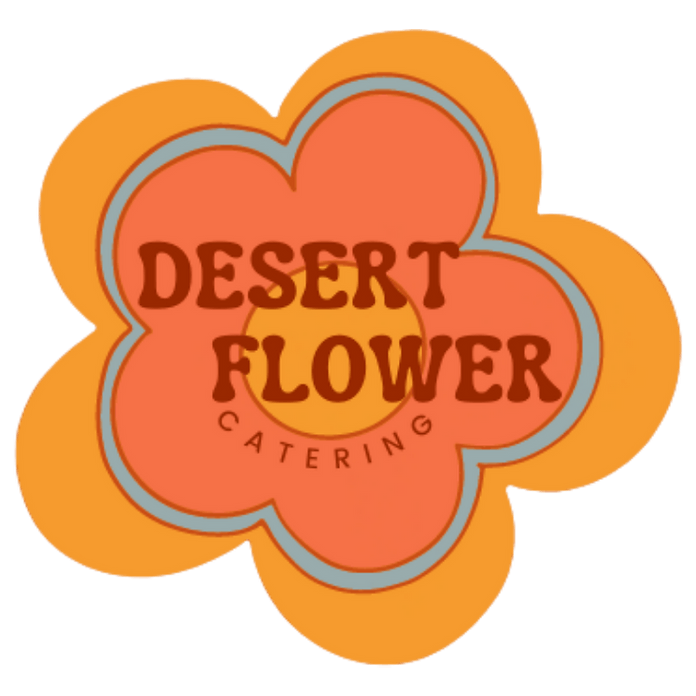 Welcome to
Desert Flower Catering
Desert Flower Catering, a sister company of The Phoenix Palate brings you a groovy catering experience with flavors so good you'll think you're on psychedelics! We strive to provide an amazing experience whether it is full service where we create a gorgeous table setting, and large grazing table with servers catering your every need, or just dropping off daily meals to your company!
Alexis Armijo

Owner

I grew up in a culture and city that is known for its food. Being Mexican and from El Paso, Texas food was the most important aspect for every celebration. In 2019 I started a cooking club when I moved to Arizona. I had zero experience in catering, I wasn't a chef but I knew I LOVED people, f…

Natalie Wright

Event Coordinator

I was born and raised in the sunny city of Phoenix, Arizona. Growing up in a big city where foods of all cultures are right at your hands, I have had a love for food from a young age. Growing up I would often pretend I was on a cooking show while my mom and I cooked together. I loved to bake and co…

Richard Bates

Creative Director

Hello I'm Richard Bates, the Creative Director for The Phoenix Palate. With over 25 years of experience, I'm equipped to help you plan an unforgettable, personal culinary experience!

Prior to moving to Phoenix, I called Chicago home. While there I held a variety of positions within the…
Grazing Tables
Charcuterie Boards on a whole new scale. Grazing tables are a beautiful spread offering a wide selection of different meats, cheeses, veggies, fruit, crackers, and more!
Corporate Lunches
Don't have a long lunch break to go out and get food, or having a large meeting and want to have meals for staff? Our Chefs can create delicious meals that everyone in the office will love!
Passed Appetizers
This option is great for cocktail hour, or an event with lots of mingling! Servers will walk around with appetizers for guests to enjoy. This option is available with full onsite service!
Buffet Style
Great option for any event! Buffet Style can be provided with full service, set up/drop off, or just a drop off. We have options for all price ranges!
FAQ
Got Questions? We've Got Answers!
Where are you located?
We are located in Arizona! While we primarily do events in phoenix and Scottsdale, we are able to travel all around the state for your event.
What type of service do you offer?
We have a variety of options including grazing tables, buffet style, passed appetizers, meal-preps, office drop offs, and charcuterie boxes. Check out our services page for more information!
What type of foods do you have?
We have a wide variety of options based off of the type of food you are looking for. Check out our menus for more information!
What are your price ranges?
Our prices vary depending on what services you choose. We have different options for almost every budget! Contact us today and we can help you figure out the best options for you.
What is the best way to contact you?
You can get in touch with us here. We look forward to speaking with you!
What does the process look like?
The first step is we will send you a questionnaire, so we understand what you're looking for. Next, we schedule a consultation call to discuss any questions you may have, and discuss the menus, pricing, etc. Once you have your selections made we will send you an itemized invoice and your date is set and secured!
Work With us
We'd love to have you join our team! Please use the form below to apply. Feel free to send in your resume even if you don't see the position you're looking for listed.